We decided to ride the rails to Chicago for Christmas. The
Southwest Chief
left Los Angeles Union Station Thursday at 6:45 pm and was due in the Windy City 2 days later.
We brought my camera case and Michael's laptop – our tools of the trade – as well as 3 suitcases: the largest filled with presents we checked ahead of time, the medium one held our clothes and toiletries, and the smallest had food and water bottles for the trip.
Day 1
Coach seats on a train are like 1st Class on a plane. Not the most comfortable place to fall asleep but not so bad. I would highly recommend bringing earplugs – the one thing we forgot. Some passengers were up before the rooster and crowed until everyone was awake.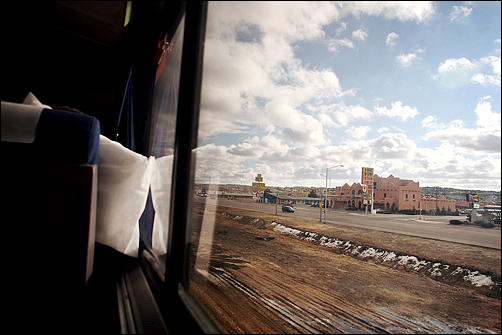 By morning we were in Arizona and then New Mexico.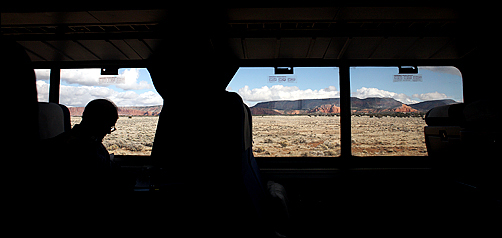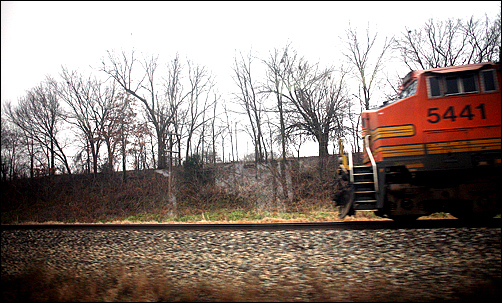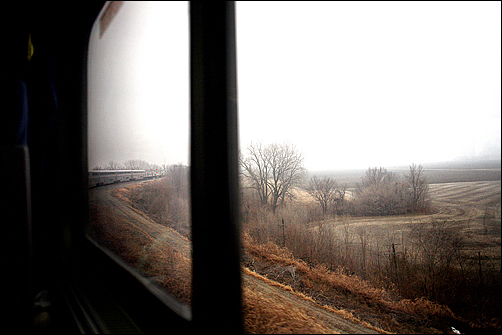 I didn't expect to see snow so early in our trip.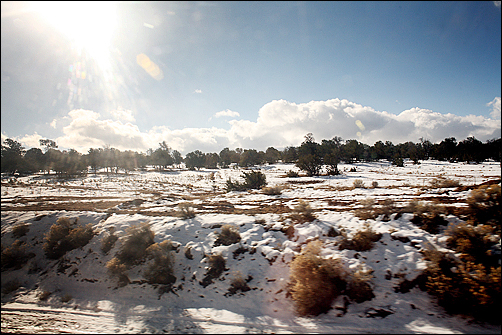 Soon it was nightfall again. I think we're in Colorado.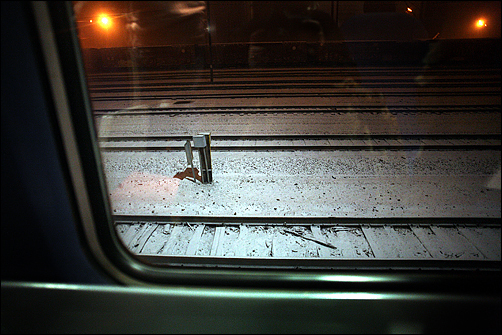 I took a photo of our reflection in the lounge car as we're waiting to be called for dinner. Since it was dark I turned the flash backwards to light us while the camera was pointed away from us toward the window.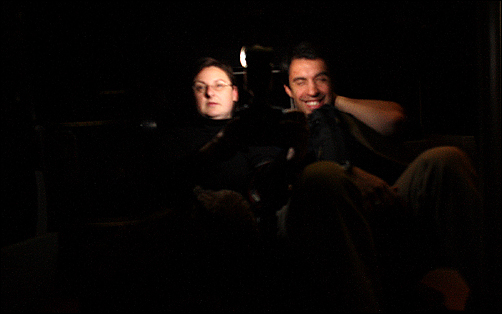 Day 2
The next morning was a blur of snow. The fog never lifted.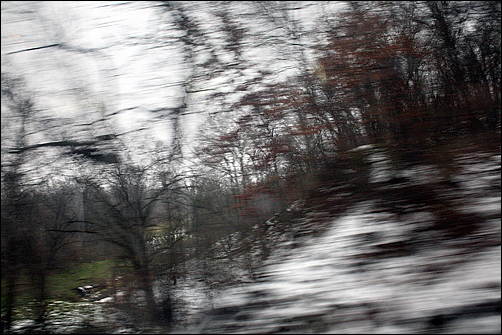 This is my favorite photo from the trip. I love its monochrome – it reminds me of a painting.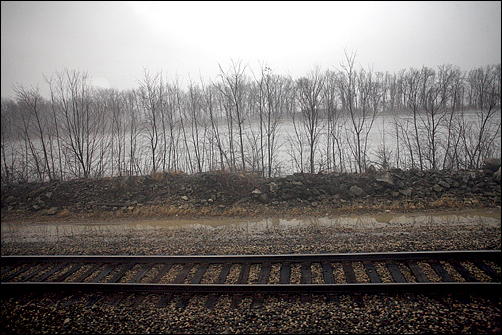 The sun was in hiding for the whole day, creating a moody atmosphere.



The roads all seemed to lead to nowhere. This is where horror movies are born.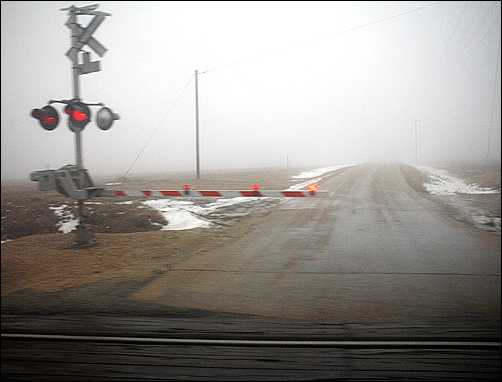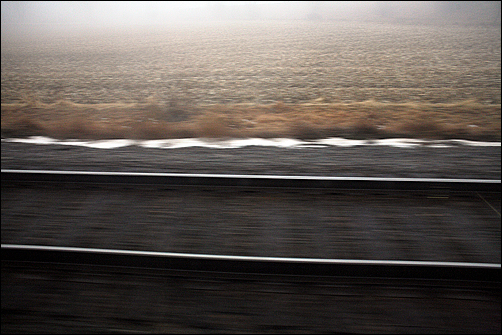 A lone tree braves the cold as the grass shivers, its blanket of snow having melted away.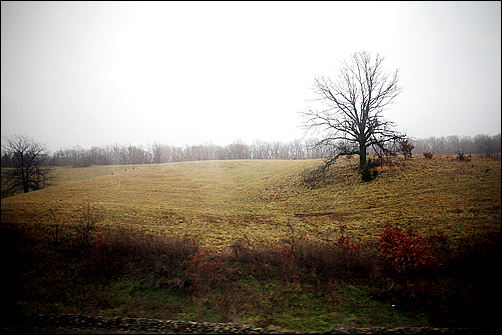 We are in Illinois. Farmhouses like this are slowly disappearing from the landscape as new developments take over. Where once there were rows upon rows of corn there are now rows upon rows of townhomes. I used to live in Aurora, about 50 miles west of Chicago, and every few months a new development would spring up in Montgomery or Oswego or Naperville or Sugar Grove. I've alway felt a little sad to see the farms disappear. But as a philosopher once said over a thousand years ago, nothing endures but change.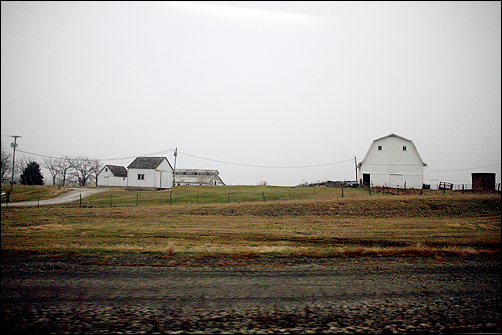 All aboard!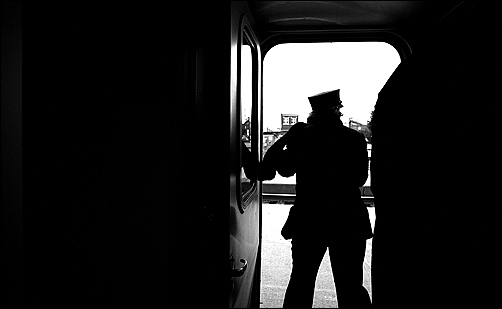 Our trip is almost over. We had such a great time on the train. All of the Amtrak staff was super friendly and helpful. More laid back and less stressful than air travel, and no need to worry about flights canceled due to weather. We look forward to another train trip – perhaps next Christmas to see Michael's parents in Wyoming or maybe a quick California trip over the summer.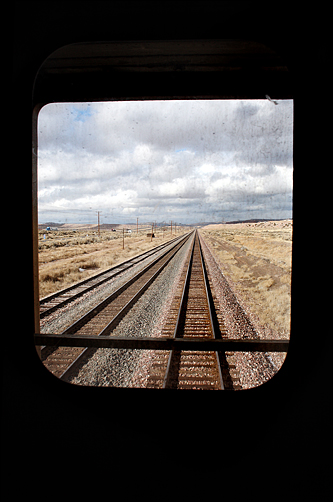 We arrive in Chicago right on time, 43 hours and 15 minutes after leaving LA.