Here's some more photos from Phuong & Joe's wedding. These were taken by my husband Mike who assists and second-shoots weddings with me.
This is Mike standing in for the bridal party as I take some test shots: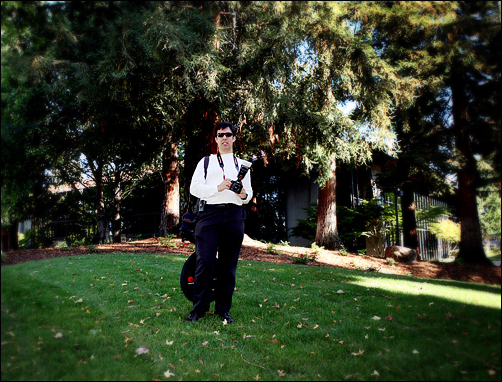 As I was taking photos of the bride getting ready, Mike got these awesome photos of her younger brother getting his hair cut.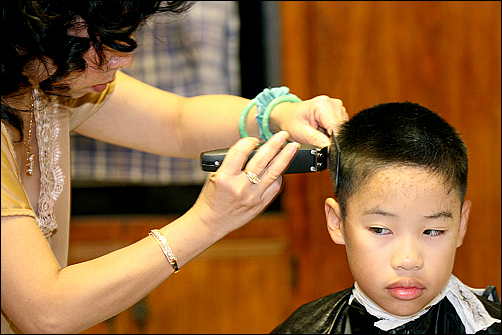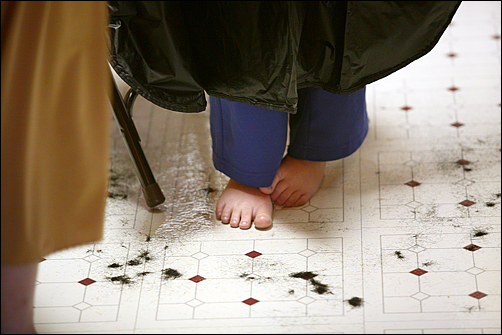 Mike is a foot taller than me so we naturally shoot from different vantage points.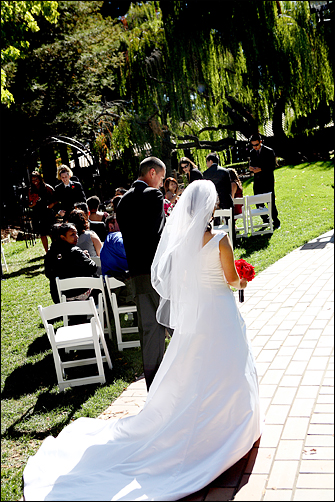 I love this photo Mike took as Phuong talked about her husband. He took this with a telephoto from the back of the room while I shot with a wider lens up front.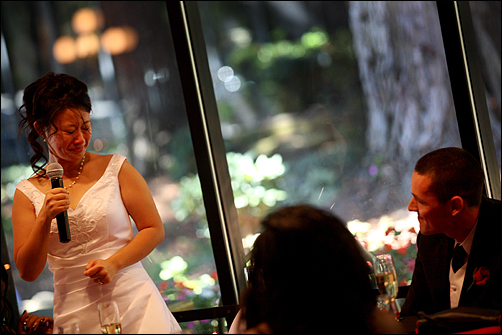 What a great smile! This is the maid of honor's sister who won the battle for the bouquet against her sister.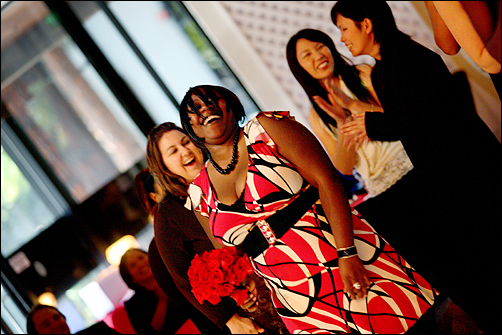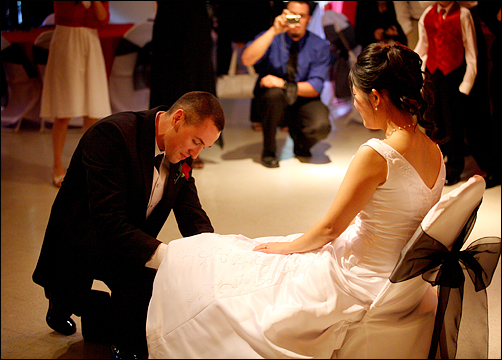 I love the expression on Phuong's brother's face as the men of the gridiron battle for position in the garter toss.