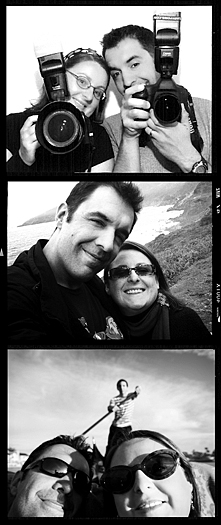 Polka Photos is a boutique wedding and portrait studio.
We believe each wedding is as unique as you – and your photos should reflect that.
We believe in documenting more and posing less.
We believe portrait sessions are more fun outdoors.
We believe in love, family and friendships.
Aleks photographs every wedding as the primary photographer.
She loves being a wedding photographer.
She loves to travel and would love to photograph your destination wedding.
She also loves her husband Michael and dark chocolate.
Michael is an awesome second photographer.
He also designed this awesome website.
He may bring awesome puppets to a family portrait session.
He's just an awesome guy.