Los Angeles, California
Michael shot these photos of Tony getting ready at his parent's house. I love Tony's serious gaze as his dad proudly helps adjust his collar.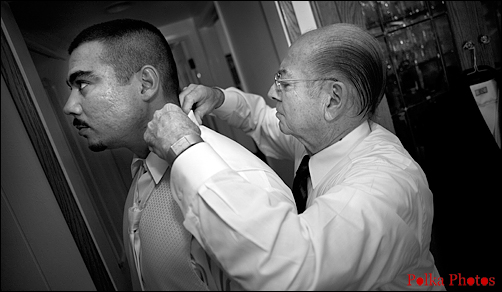 Who says style is only reserved for the bride?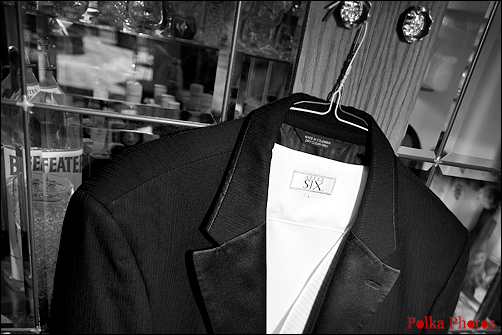 Tony shows off his cool cufflinks and watch.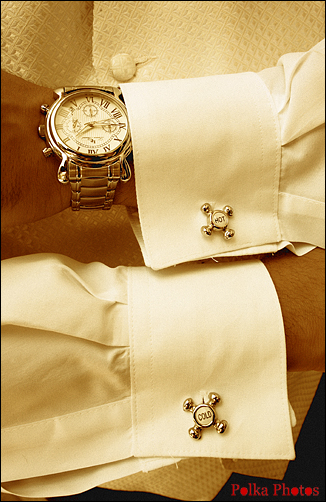 Tony's mom gives her blessing.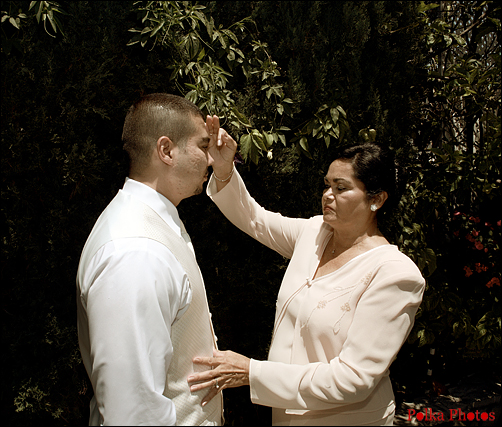 It's said that love comes from the heart, but you can really see it in the eyes.