Lomita, California
Claudia is a picture of calm as she gets ready for the big day.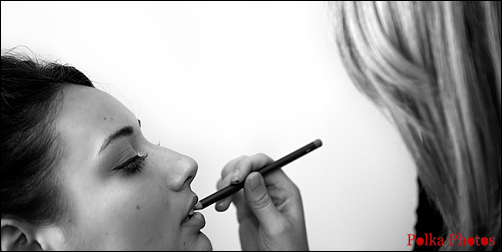 Lauren, the bride's awesome maid of honor, pins Claudia's hair in place.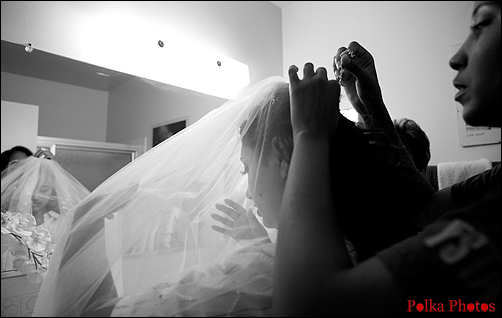 Claudia's brother peeks in as she, Lauren and the mother of the bride adjust the veil.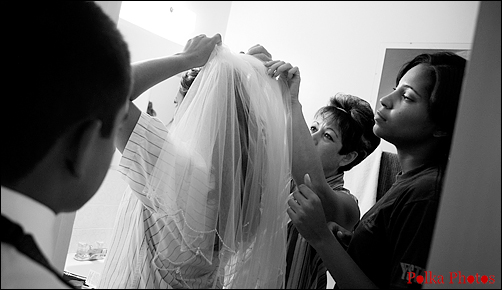 One last touch…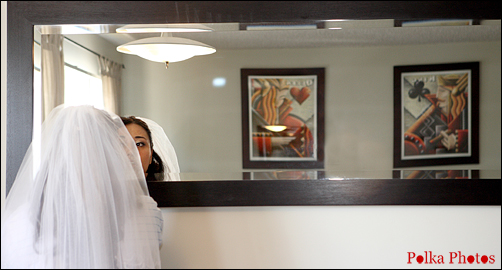 Tony and Claudia love to surprise each other. This card is one of many thoughtful gifts the couple exchanged.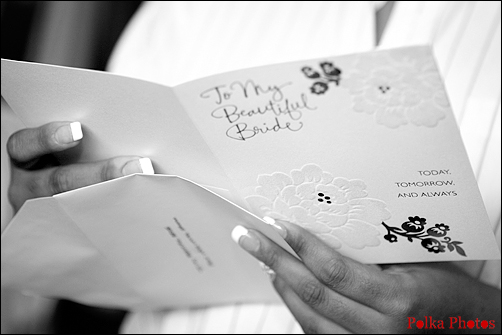 Claudia's mom buttons up the bride's gown.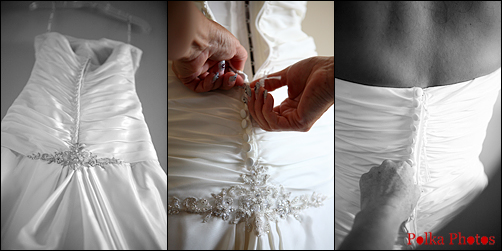 These shoes are equally at home on the catwalk as down the aisle.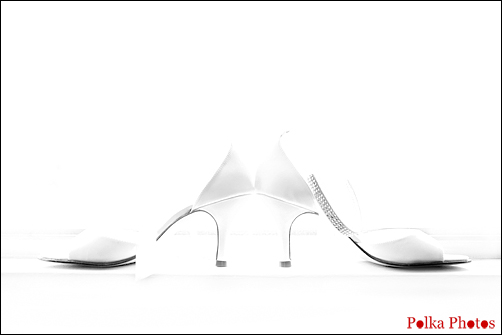 Ready…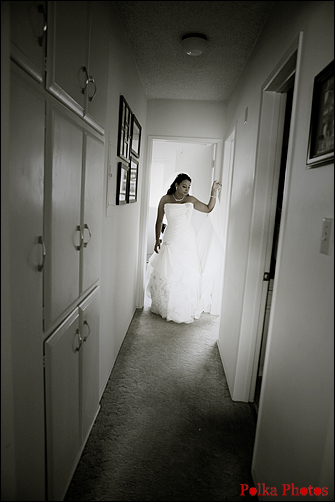 Set…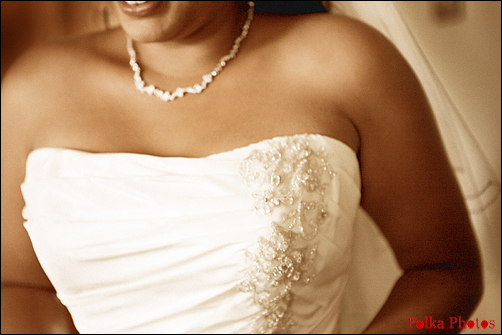 Go!