Most of the time I start the wedding day photographing the bride and bridal party getting ready. Many people are self conscious at first. If they see me point the camera in their direction they turn and smile. So I tell everyone to pretend I'm not there.
I was very happy when the flower girls at Celene's wedding completely ignored me. I love this candid photo of them laughing all the way down the aisle.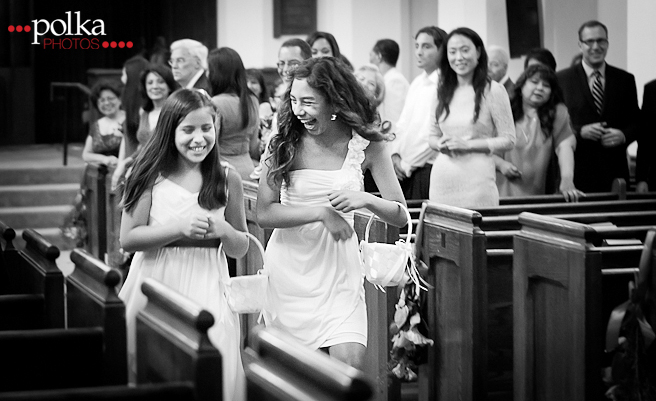 P.S. This is my weekly blog post Encore! When I blog about a wedding, I want all the photos to tell a story. Sometimes photos I love don't quite fit, or I decide to edit them differently. Encore! will feature one (or two!) of those photos every Friday.