Golf courses are popular locations to hold weddings. Many couples, and their guests, love having one location for both the wedding ceremony and reception.
Nicole and Justin had their beautiful fall wedding at the Buenaventura Golf Course in Ventura. As I was taking photos during their ceremony, I noticed two golfers walking by in the background which I thought might make a funny photo.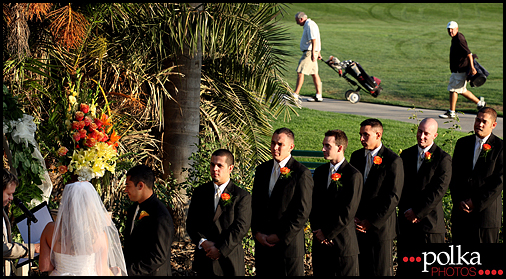 P.S. This is my new blog series called Encore!
When I blog about a wedding or portrait session, I try to arrange all the photos to tell a story. Sometimes great photos don't quite fit. Encore! will feature one (or two!) of those photos every Friday.