Chicago, Illinois
I love dogs. When I was a little girl, we lived in a place that didn't allow them, so I made friends with all of the neighborhood dogs. I would feed them on the way to school – one ham sandwich was to share with all the doggies, the other I saved for my lunch. I was too little to know about dietary restrictions for dogs, I was just sharing with my canine friends.
Here are my two new doggie friends:
Darby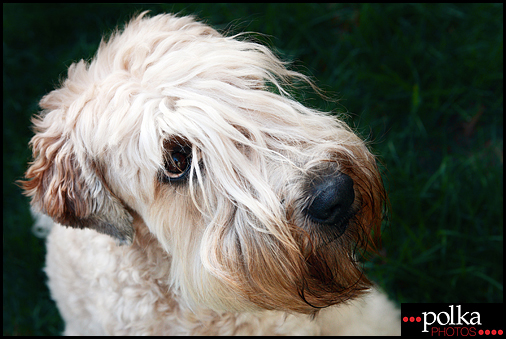 and Ginger.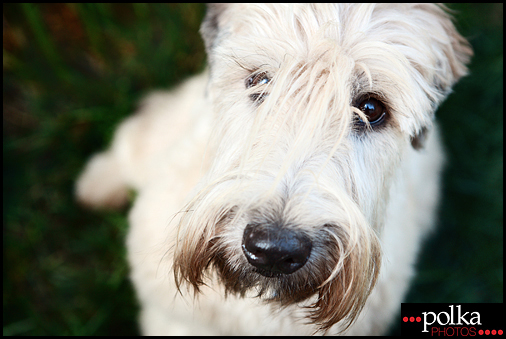 Not only are they adorable, but both of these dogs are very well-behaved. Although they don't quite understand what's going on. Look over here Ginger!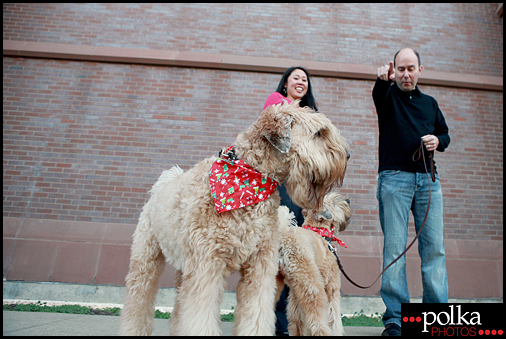 They are so fuzzy and cute!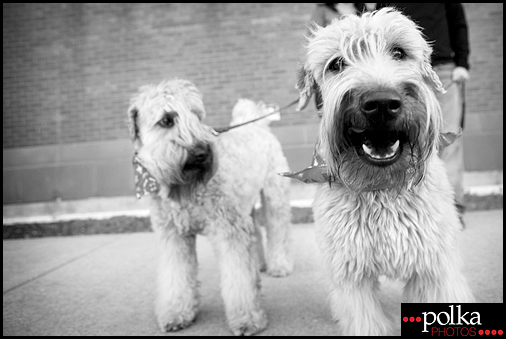 Here's the whole family.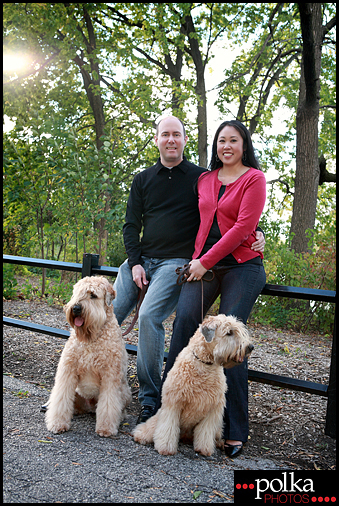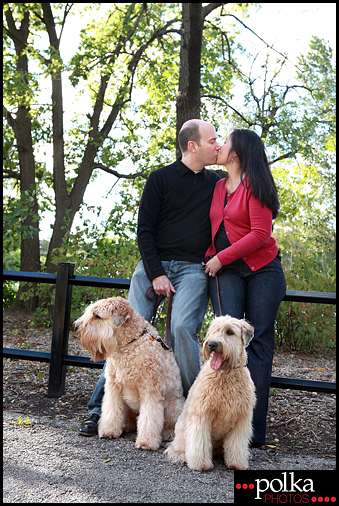 Close-ups of the dogs.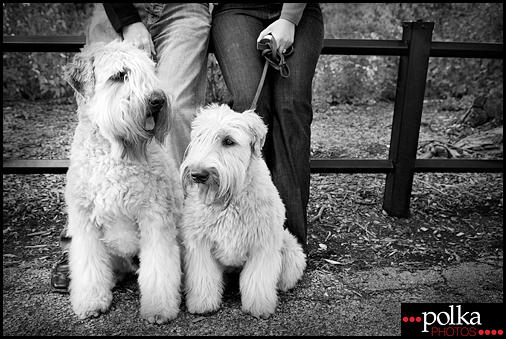 I love this shot with the two of them looking in the same direction. Squirrel!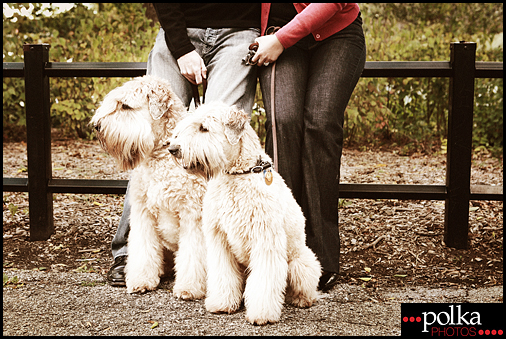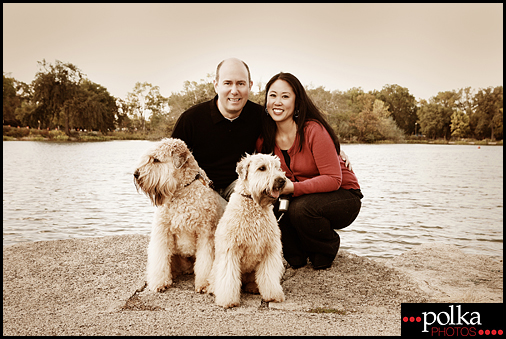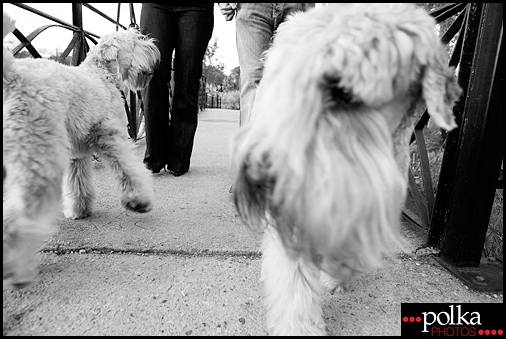 Thank you Elysia, Nathan, Darby and Ginger for a tail-waggin' fun photo session!!!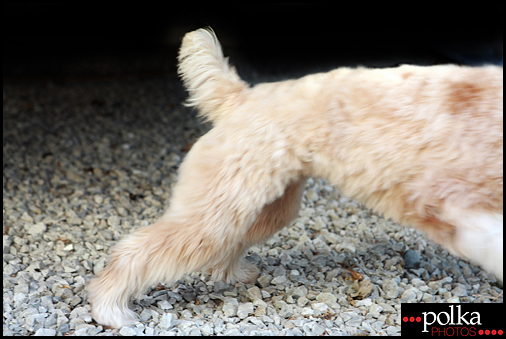 One last close-up…