Santa Monica, California
Mackenzie and Allan held their wedding at the Wilshire Restaurant.
I wait with Mackenzie in the bride's room before her entrance.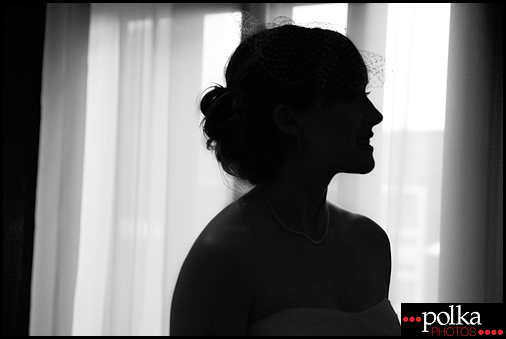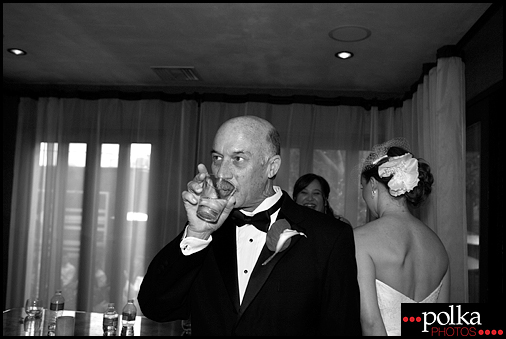 The bride and her dad share a laugh.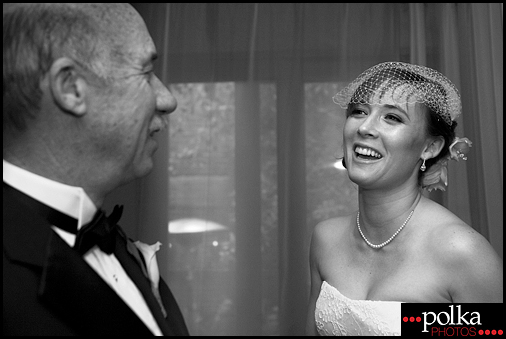 A quick peek at the guests.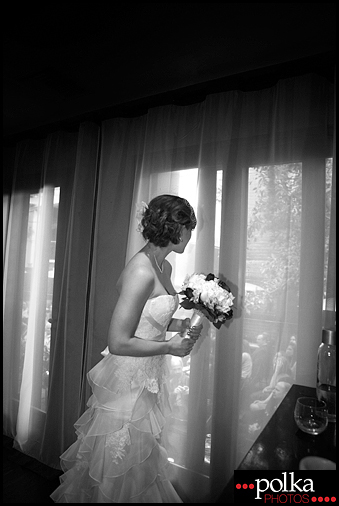 Last look.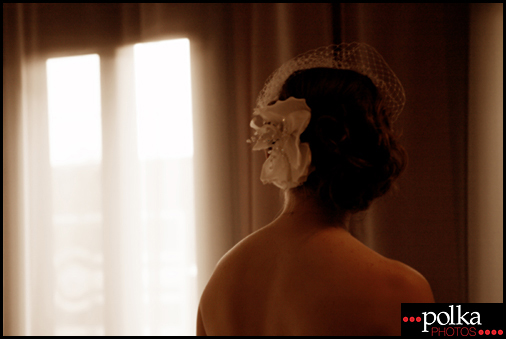 It's time!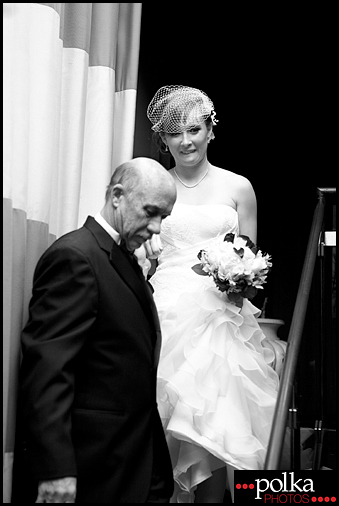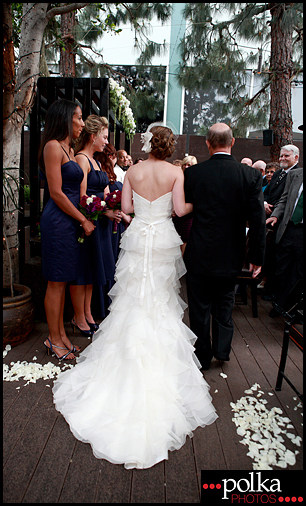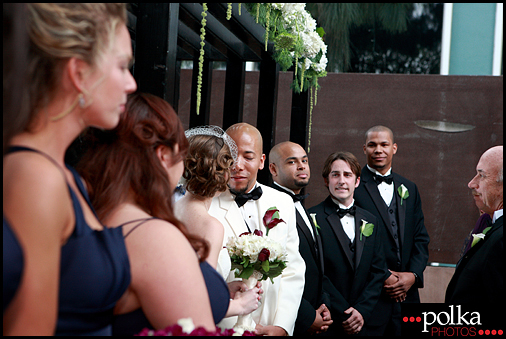 The outdoor area at the Wilshire is L-shaped, so there are guests on all sides, including behind the bride and groom. Michael is in the back and catches this quick kiss Allan gives Mackenzie as she steps under the pergola.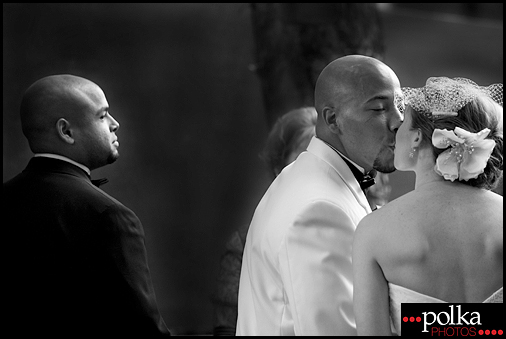 Weddings are so emotional, especially for the moms. There's the hint of sadness that your little boy or girl is all grown up and leaving the nest so to speak. And then there's the happiness for his or her new journey, a new life together with a loving partner.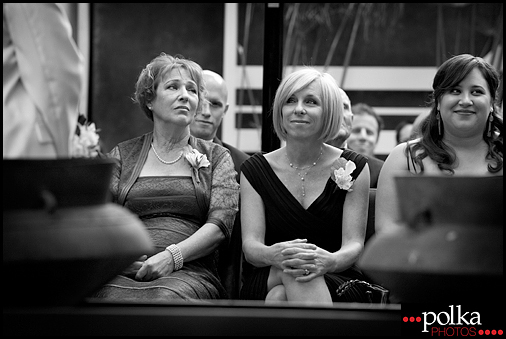 The beautiful and super nice bridesmaids.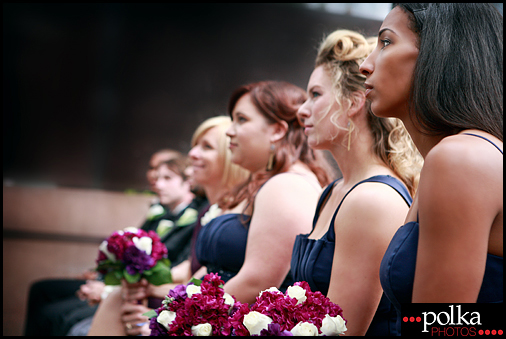 A judge who knows both Allan and Mackenzie serves as the officiant. He tells stories about the couple, as well as his tips for a good marriage.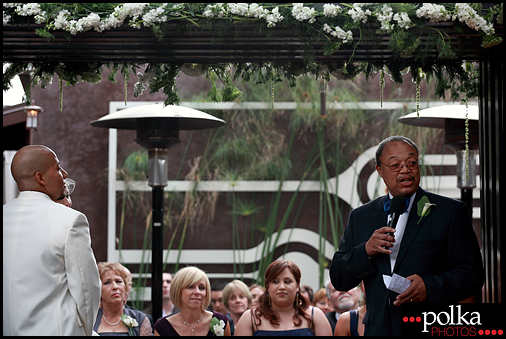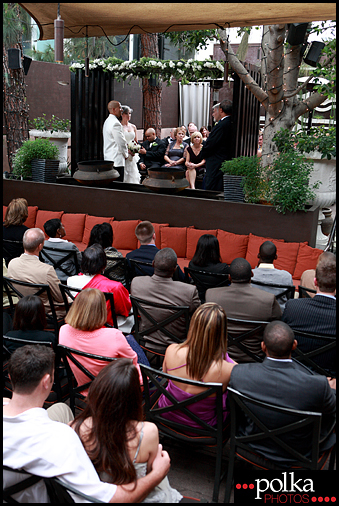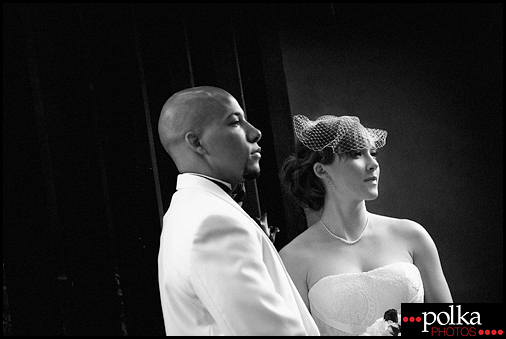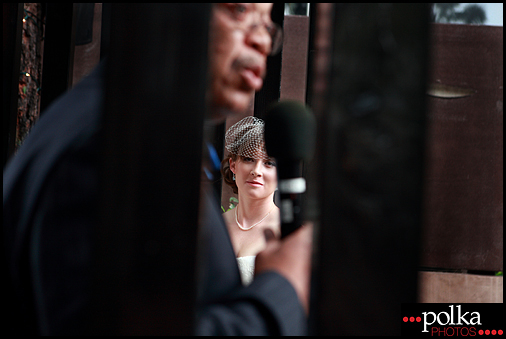 The bride and groom are so serious…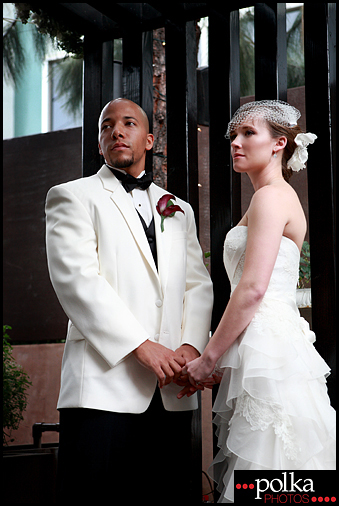 I love this photo of Mackenzie.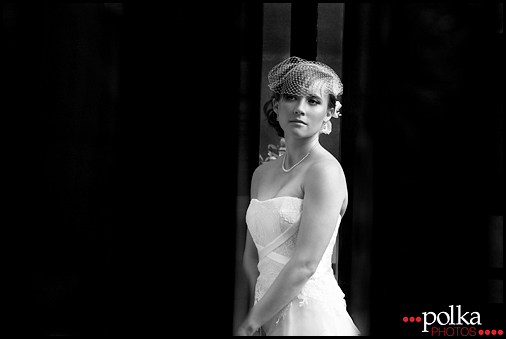 Allan makes Mackenzie smile…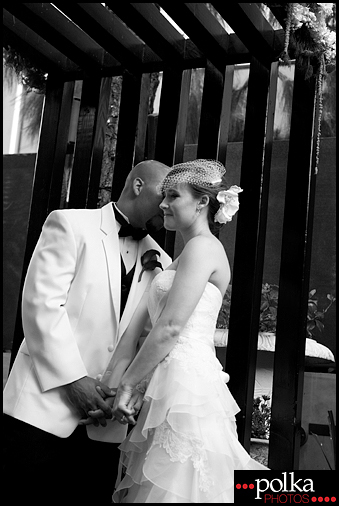 Then they both laugh at the judge's funny stories.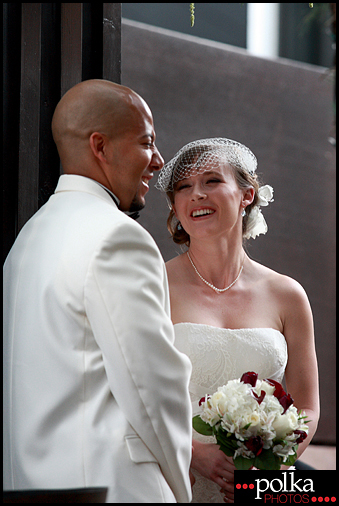 Mackenzie reads the vows she's written.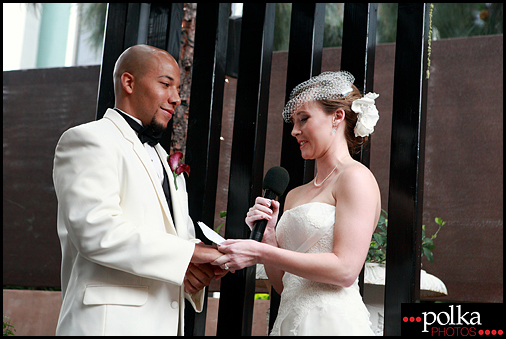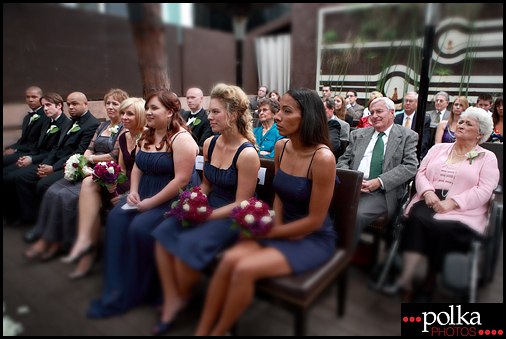 Then it's Allan's turn.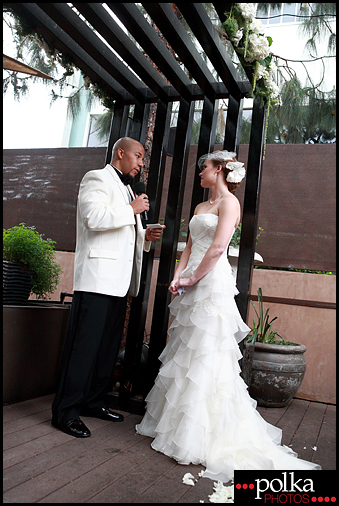 The rings.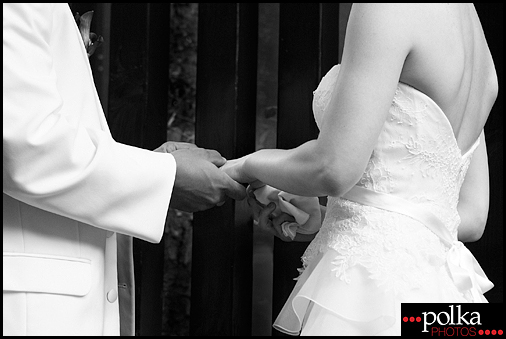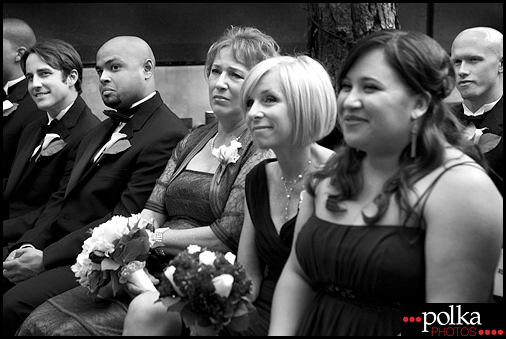 The judge makes the couple wait before their first kiss…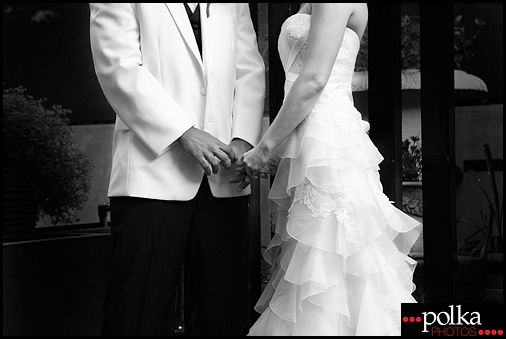 and keeps talking…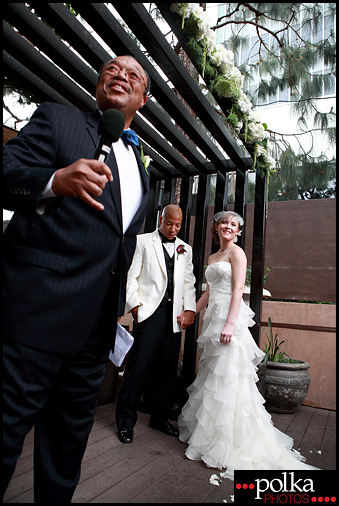 and talking…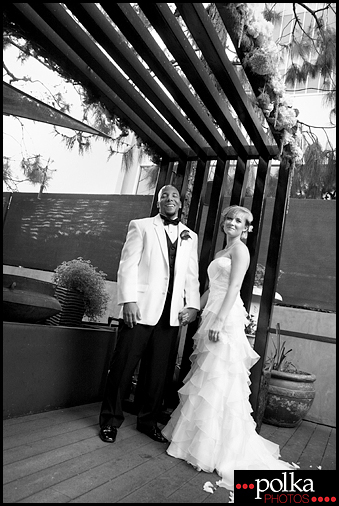 … and talking….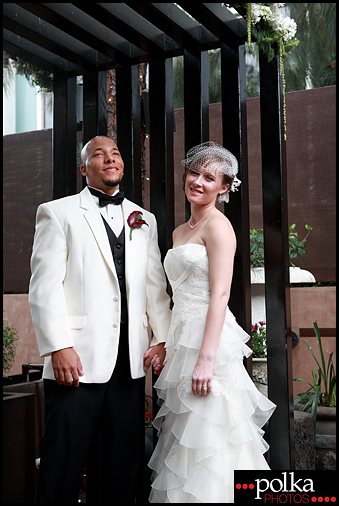 … and talking.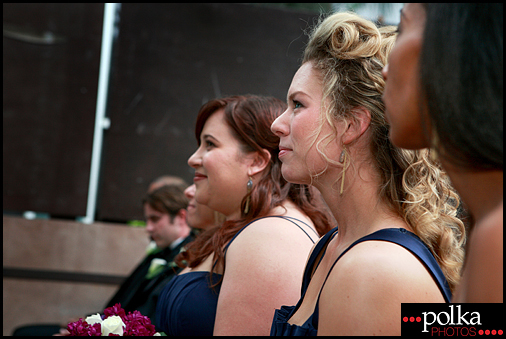 The kiss…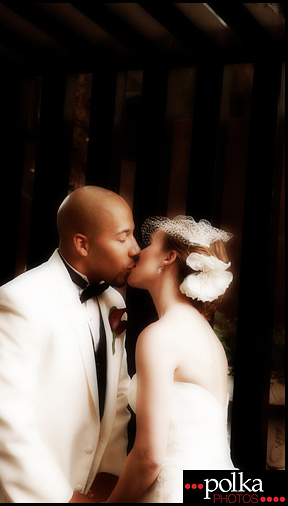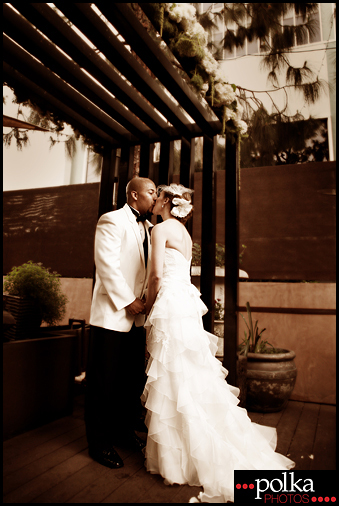 The Happy Couple…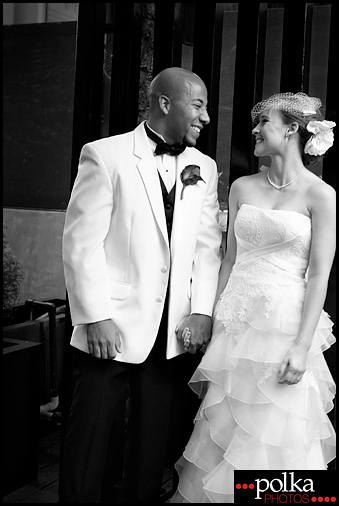 and happy grandparents.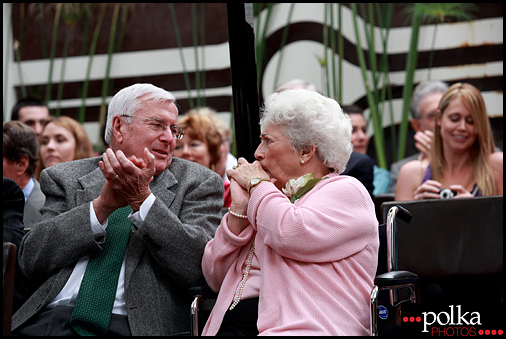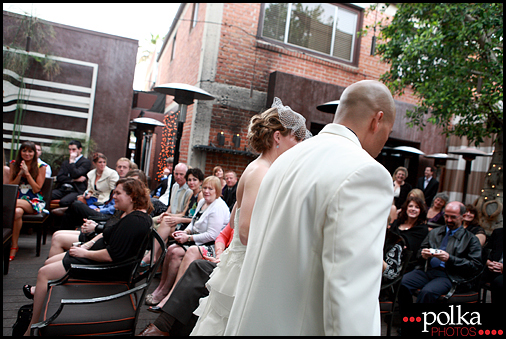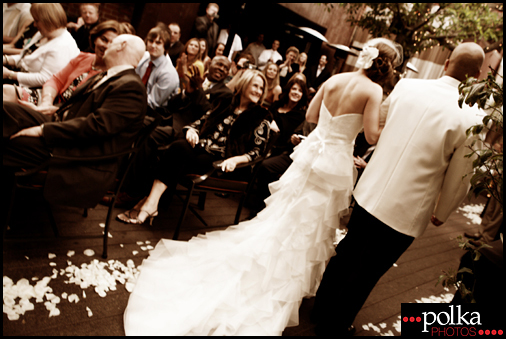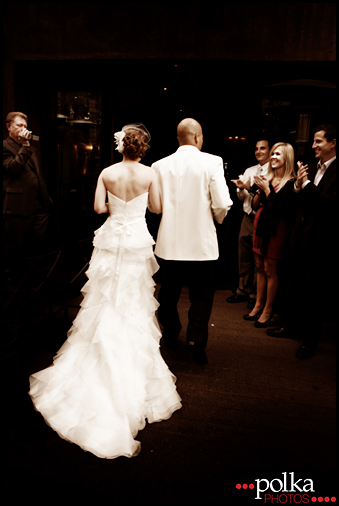 Now it's time to celebrate!!!!