Las Vegas, Nevada
Meet Jayme and Joe. Jayme wanted a wreck the dress session incorporating Joe's guitar. She also wanted her photos to look dark and mysterious. We decided to go to an old cemetery for the shoot.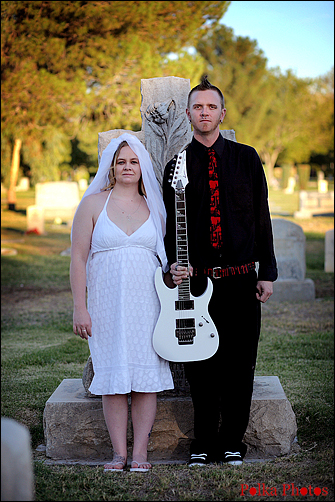 I toned some of the photos to look like prints made from film. I even burned the corners here just like I used to do in the darkroom.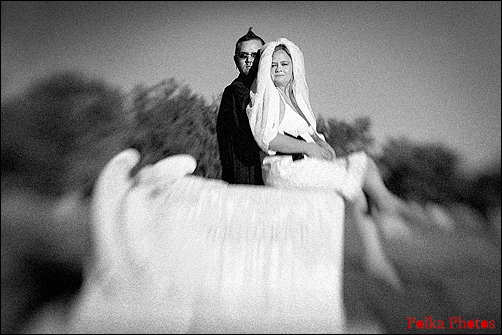 I'm not sure which photo looks creepier.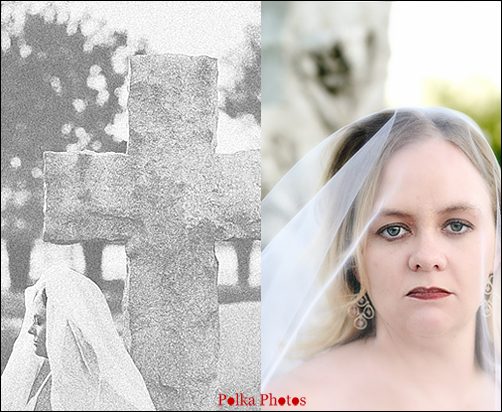 I think this one is probably the creepiest bridal photo.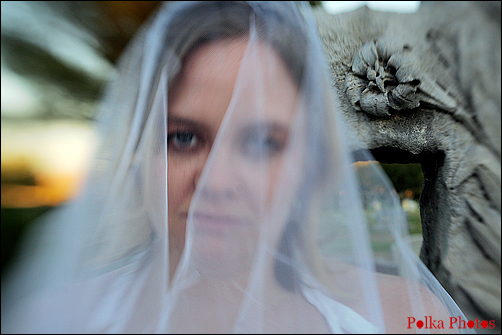 It was pretty hard to get Jayme looking like an extra from a horror movie. First of all, she's super cute. And when I asked her to be serious, she burst out laughing.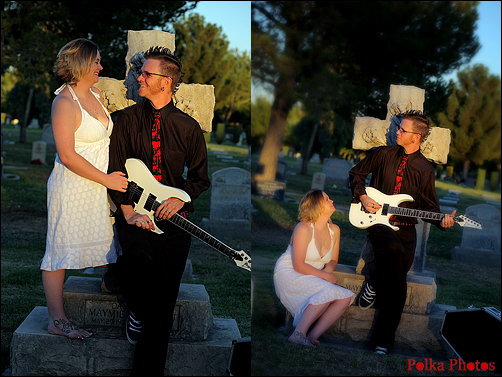 The perfect place for a fall serenade. And look at that light! The sun works its magic.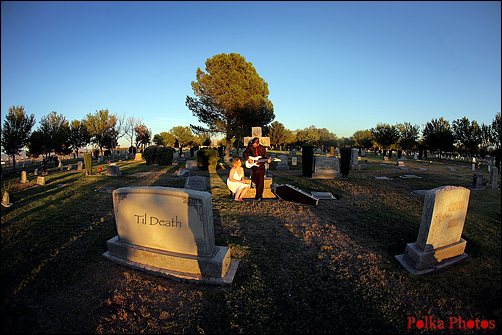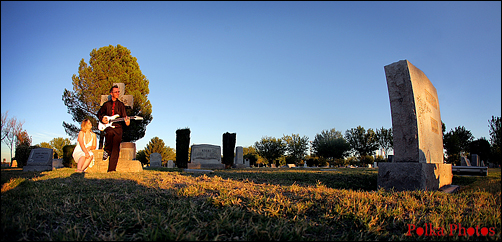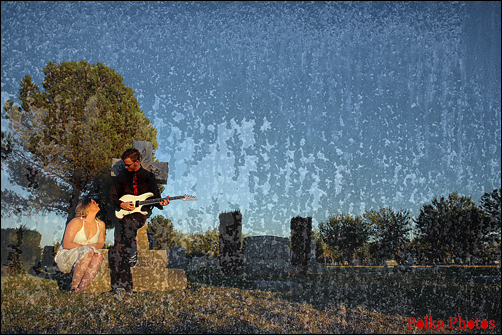 Joe's guitar case is shaped like a coffin. It's even lined in red velvet!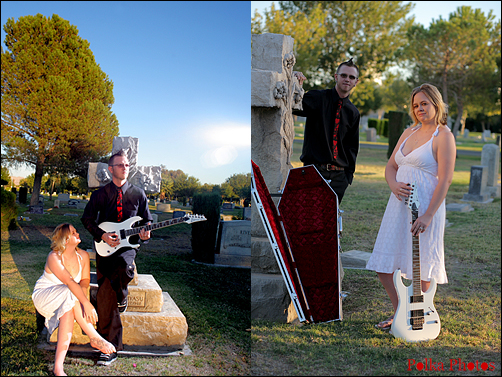 What's Jayme doing with that guitar?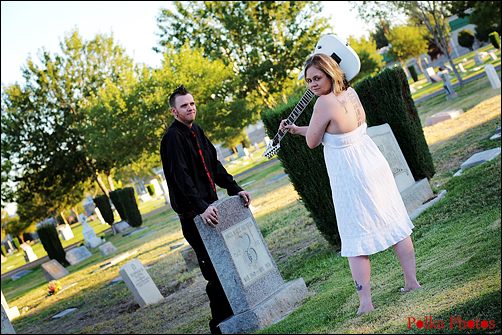 Don't let her smile fool you!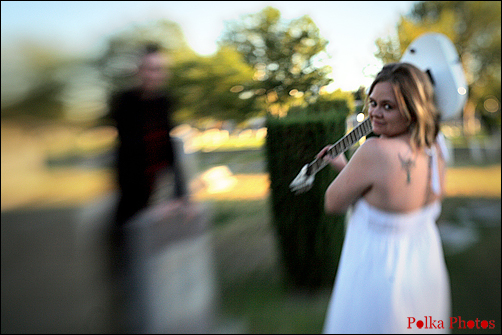 And down he goes!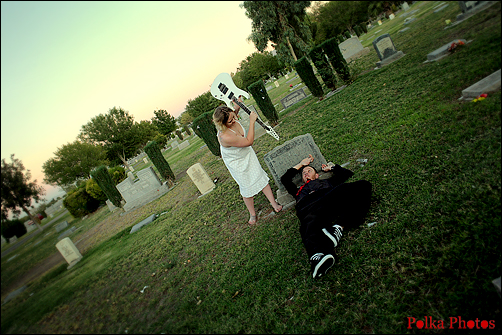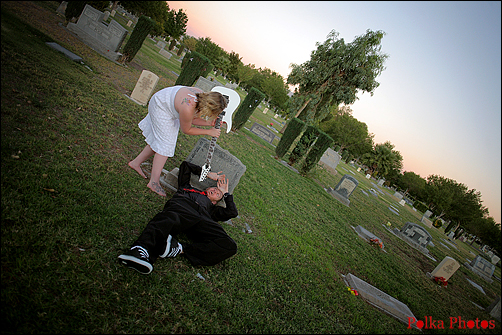 R.I.P.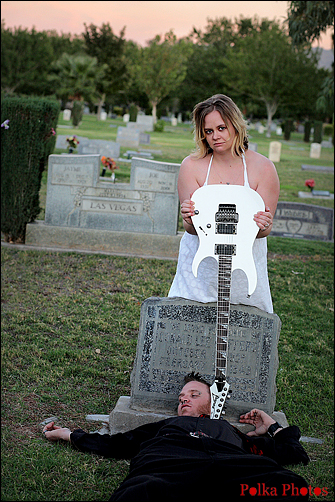 And now they kiss & make-up!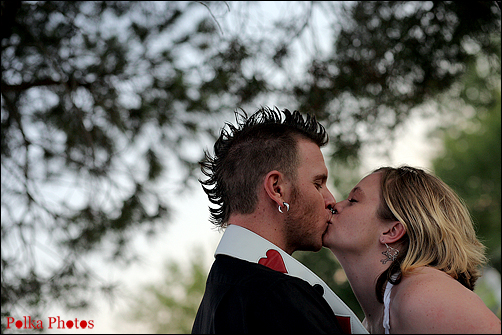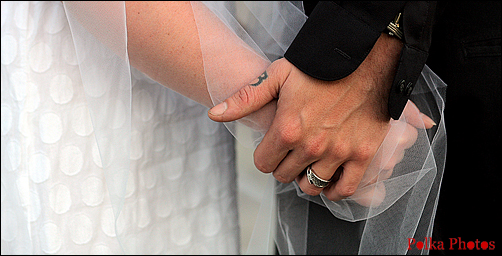 Thank you guys for a super fun time! We'll definitely let you know next time we're in town!