Laguna Beach, California
Jil and David were married in an intimate ceremony at Crescent Bay Park in Laguna Beach on the anniversary of their first date. Jil's two sons walked her down the aisle where David was standing with his two daughters beside him. Their wedding was all smiles and laughter.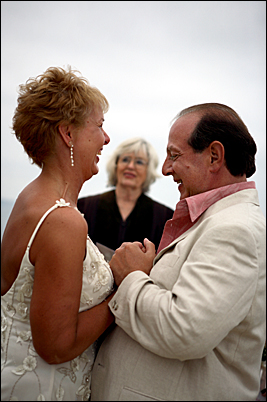 Jil wore an incredible dress with gorgeous detail.