Getting ready for your engagement portrait session? Don't know what to wear? Here are my top ten tips from the point of view of a Los Angeles wedding photographer:
10. Take into account the location of the engagement session and the look you hope to achieve. For an elegant nighttime shoot, jeans and a funny t-shirt aren't going to be as romantic as a more polished outfit. Shooting on a playground? Don your silliest t-shirt and jeans.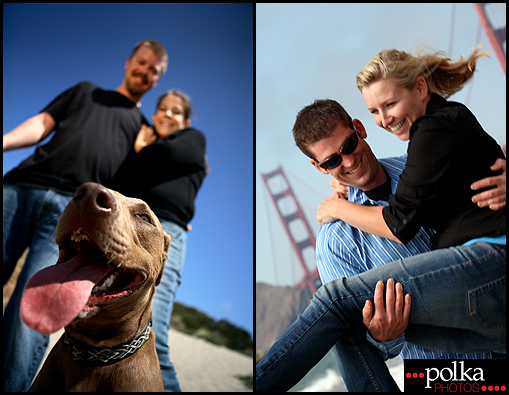 9. Consider two outfits: one casual, the other dressier.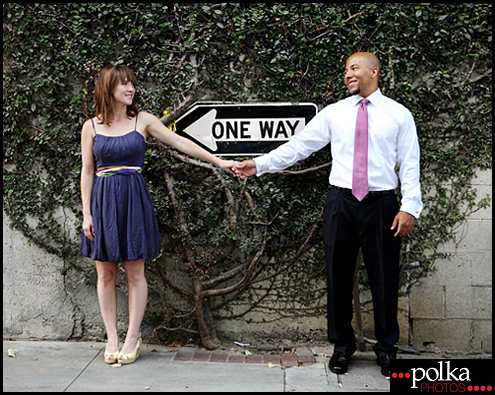 8. Make sure your clothes are comfortable but fitted. You should be able to move easily and sit down without splitting a seam. Too loose and you'll appear wider than you really are. Think about the weather. Bring a coat or umbrella if the forecast calls for it. Layers are a good idea, giving you options for different looks without having to take time out for an outfit change.
7. Your clothes shouldn't match, but the styles should. So you should both be bohemian chic or dressy or retro-inspired – you in one and your fiancé in the other doesn't work as well. It's OK if your wears jeans and you wear a dress, as long as he's not too daytime casual and you're not too evening elegant. (The exception is if you want a photo that shows your distinct and different styles: you bohemian chic, your fiancé in a suit. Or, your groom in an Ed Hardy t-shirt showing off his full sleeve tattoo, you wearing a cashmere sweater set and pearl earrings.)
6. Speaking of matching, do make sure the colors complement each other. You might wear a royal blue dress and your fiancé a pinstriped shirt. If he's in subdued and monotone colors feel free to wear a bright color like yellow, pink or my favorite: red. Your fiancé could wear a tie that incorporates that color.
5. Solid colors and subtle prints work best for photos. Bold prints and wide stripes can be distracting. Some photographers don't recommend white as it can make one look washed out. White is very classic and can be a great look. I always suggest that if you do choose a white top or dress for an outfit, have a second outfit in a different color. Same goes for bold prints: if you love them, wear them, but your second outfit should consist of solid colors.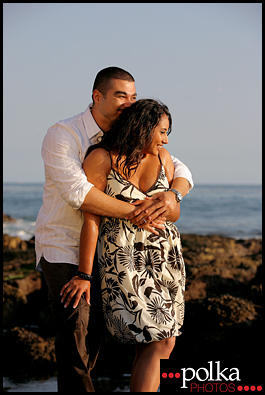 4. One or both of your outfits should be "classic." What does that mean? I know we're in LA and everyone is wearing the latest fashions. (I may be in the minority, but I never understood Uggs paired with short-shorts walking in Hollywood in July unless your vehicle of choice is a dogsled.) If you're fad-conscious and fashion-forward go ahead and express yourself. But I also want you to think about how those photos will look in 5, 10, or 20 years. Think like a New Yorker or Parisian. What looks good on you and what framed photos will still look good on your mantel in ten years? One of your outfits should reflect that classic look.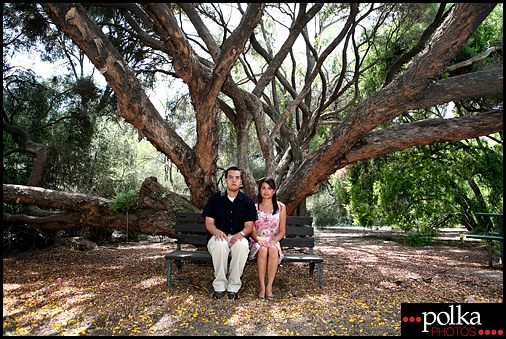 3. If you love shoes like I do, bring your hot shoes even if you can't walk more than two feet in them. Also bring a comfortable pair of shoes that you can walk in before changing into the hot ones. We'll be walking around a lot and shooting at different locations and if you try to walk in your hot shoes your feet will want to quit. And don't forget a pedicure if you're wearing open-toed shoes or going to be walking barefoot on the beach.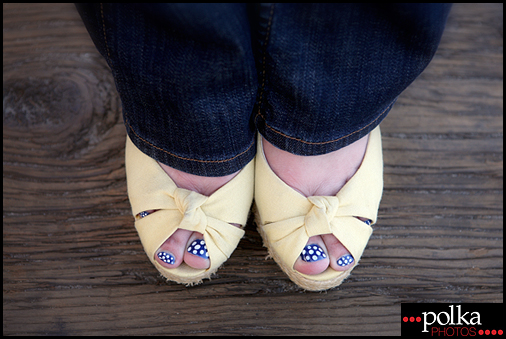 2. Other accessories are great, as long as they're kept to a minimum. The focus should be on you as a couple and on your gorgeous engagement ring. I also recommend not bringing your purse. If you have a small clutch with your essentials (id, phone, keys, lipstick, small mirror, blotting tissue) I can hold it for you in my camera bag so your arms are free to wrap around your fiancé.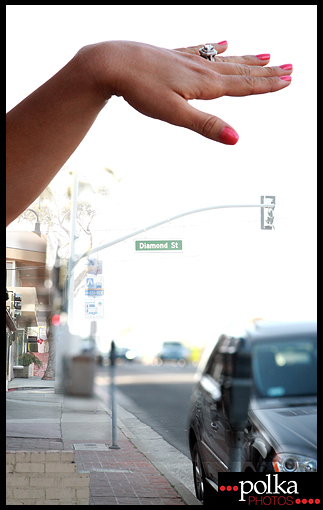 Even if you ignore the rest of the list, this is one tip to remember:


1. Wear what you love. Wear what makes you feel great and look your best. Wear something that is "you."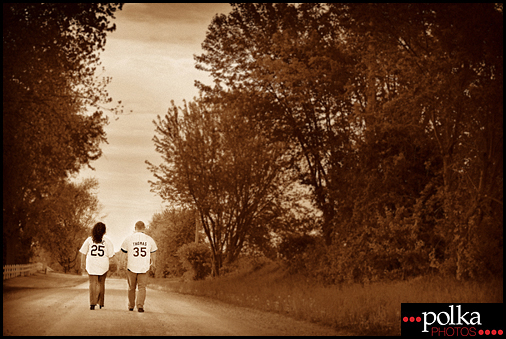 Special thanks to my proofreaders & editors who remind me why I'm not a writer and they are, especially Katie, Michael, Misia, and Roni.