Punta Cana, Dominican Republic
I'm photographing the beautiful Selina and her fiance Steve leaning against a palm tree on the beach in the Dominican Republic. Out of the corner of my eye, I see a hotel security guard approach us with a shotgun at his side. I snap a few more photos quickly in case we get asked to leave. As he gets closer he asks what we are doing. I talk to him in my best elementary school Spanish. 
"Hola. How are you?" I keep smiling and talking.  "This couple is getting married at the hotel in a few days. Aren't they beautiful?" The security guard smiles. He allows us to continue and even poses for a photo (although he hides the shotgun behind his back). I'm a big believer in smiling. A lot.
And muchas gracias to Sra. Daley and LaSalle Language Academy. Knowing the language of the country you're visiting is always helpful.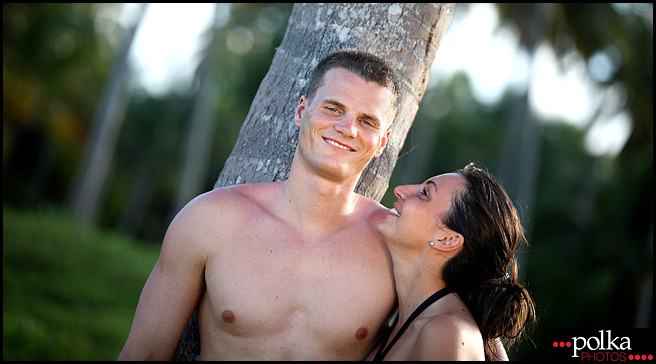 It starts out as a typical beach engagement photo session but then we all see the security guard with a shotgun approaching us.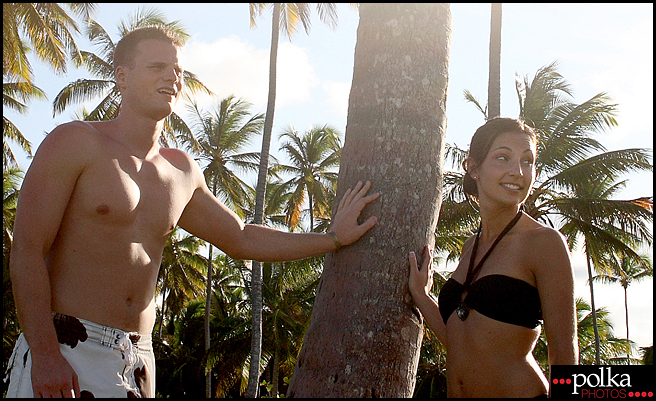 The serious-looking security guard poses with the couple.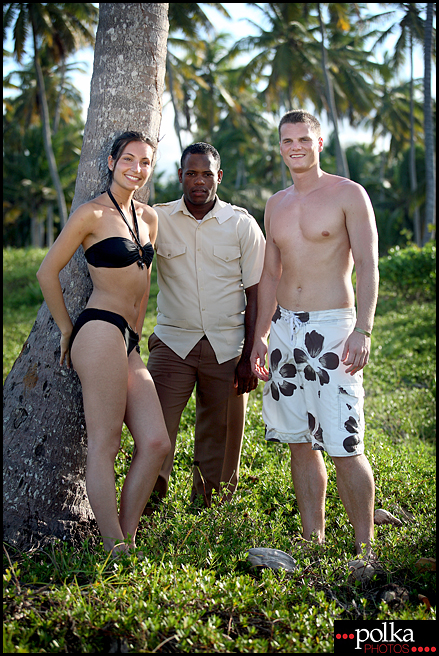 I sneak a quick photo of him walking away. You can make out the shotgun in his right hand.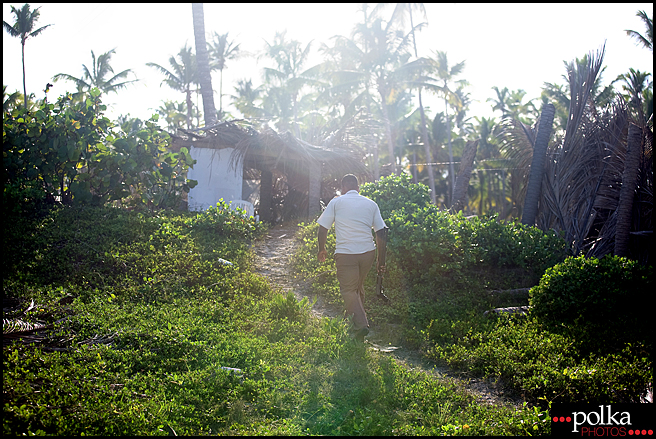 Selina and Steve are in a great mood and we joke around.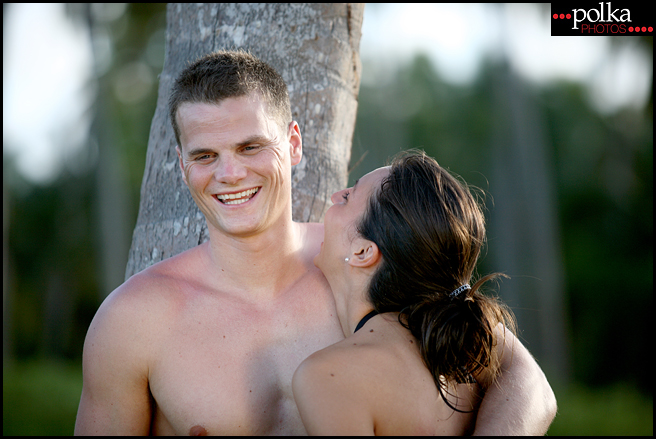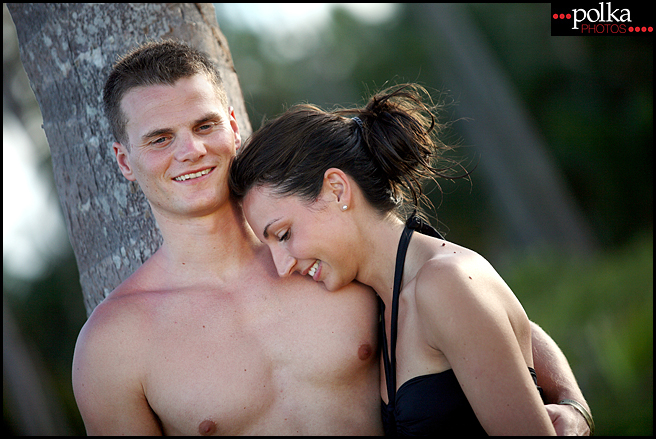 One of my favorite wide shots from the day with the couple leaning against the palm tree surrounded by dozens of others. I love destination weddings!!!