Not a Treasure
Playa del Rey, California
I was going to blog about how beautiful the
beach
looks after it rains. I can see all the way to Santa Monica and Malibu on one side, and the Palos Verdes Peninsula on the other. The views are sharp and crisp. Even the palm trees seem brighter against the blue skies.
Many people think photos, unretouched photos that is, don't lie. The truth is, every time you point your camera you are choosing what to show, and what not to show. As many of you know, I went to school for photojournalism and freelanced for several newspapers. A photojournalist's job is to tell the story truthfully. As a wedding photographer, my goal is to tell the story of your day honestly, but also beautifully. So if your wedding location is undergoing renovations and there's a construction-orange fence on one side (which did happen last year), I will choose the pretty trees as the background for your ceremony photos.
I could've done the same thing with this post, but instead I thought I'd share what I really saw on the beach.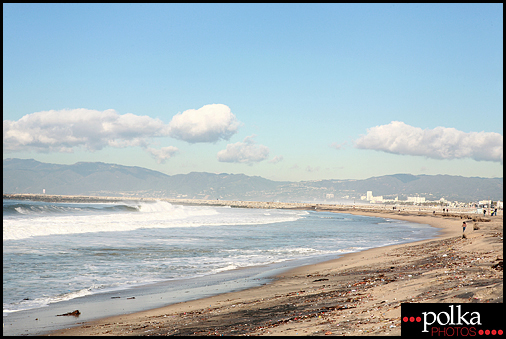 The waves were massive, crashing to the shore.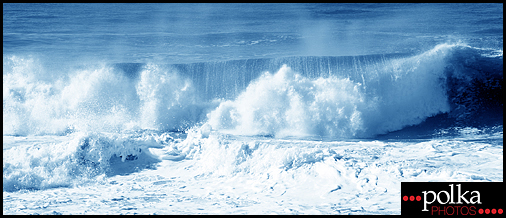 I wondered if the ocean was mad as it spit out all the junk people threw into it.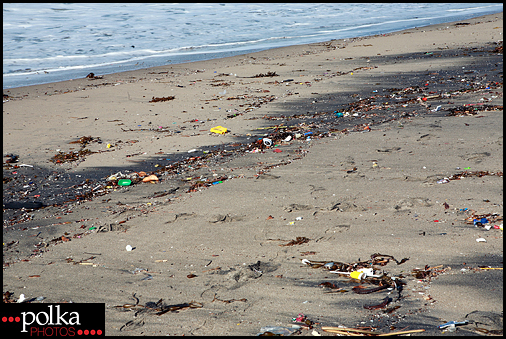 Nestled in the kelp were pieces of paper, styrofoam, dozens of water bottle caps, and water bottles…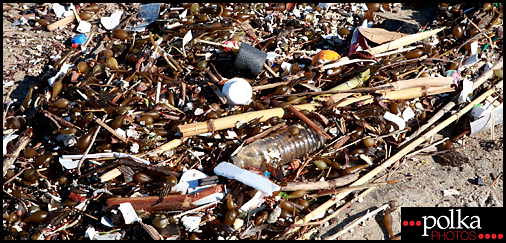 and labels…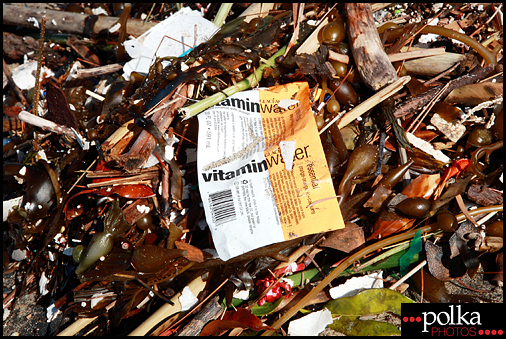 and no less than 3 motor oil containers within ten feet of me. How much of that oil ended up in the ocean? One gallon of oil can contaminate one million gallons of fresh water.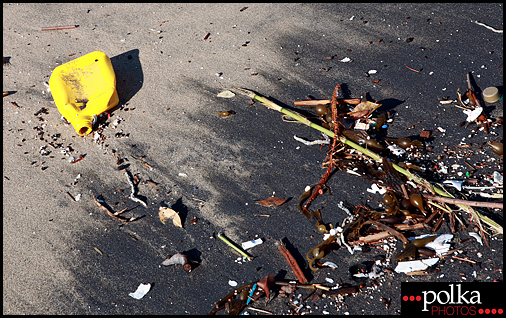 Is this the great future in plastics?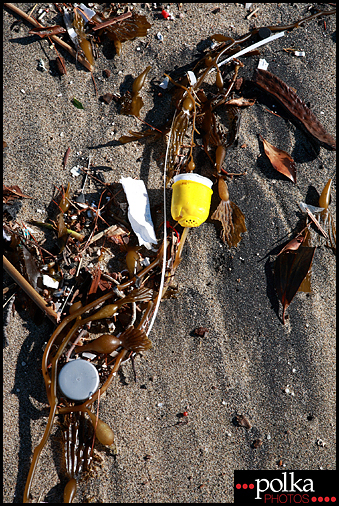 Maybe you're sick of looking at photos of all this junk. So am I. And so are other Angelenos like the volunteers for Heal the Bay's Nothin' But Sand cleanups. Next clean-up for Dockweiler Beach is March 20. Anyone want to join me?