Playing Dress Up
San Francisco, California
We met some brides in San Francisco who wanted to wreck their dress. We started out underneath one of the city's landmarks: the Golden Gate Bridge.
Tonie is a super cool bride who was up for anything... and up she went on this pedestal.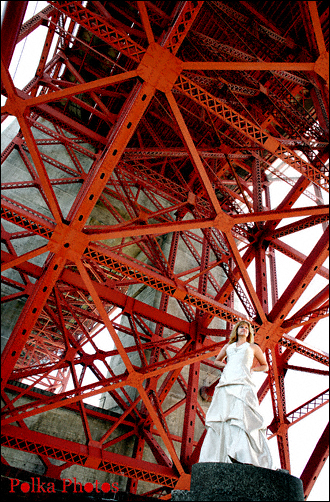 Fort Point
has some interesting alcoves and windows. I wonder if a bride has ever graced its hallways before?
I was trying out a different lens for many of these photos. It has an interesting focal effect. Although the bride isn't sharp in the photo below - I still like it. It looks like it was taken through a fogged up window.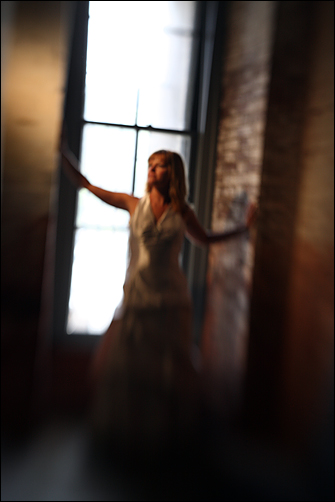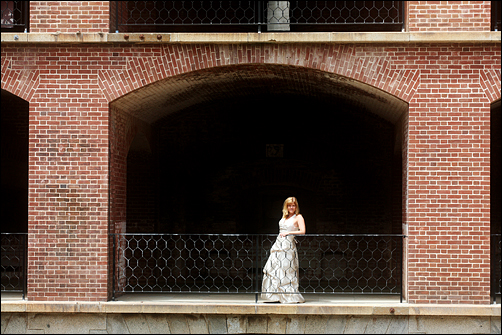 Our second stop was
Baker Beach
- one of my favorite places in San Francisco. The sun came out as we headed into the water.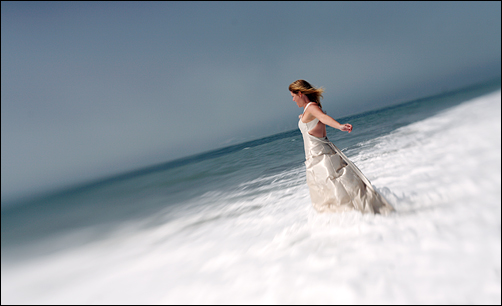 While I was in the ocean with Tonie, Michael took this photo with the waves breaking behind her.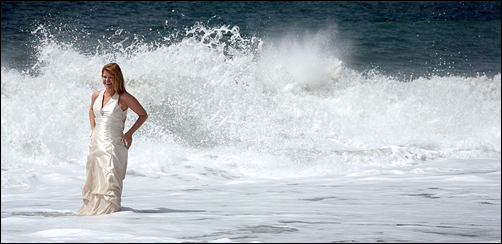 One of the perils of shooting on Baker Beach is that it is a nudist beach.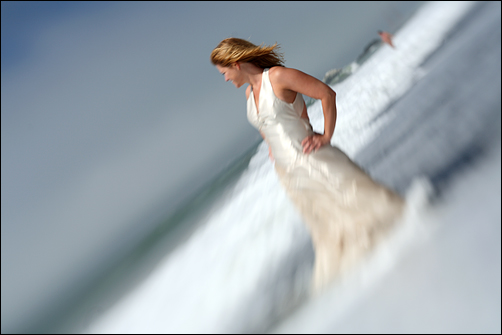 I was happy Tonie remembered a change of clothes. Of course I didn't follow my own advice.

After saying our goodbyes to the intrepid Tonie, we headed out to meet our other dress wrecker. Tricia loves exploring all the neighborhoods of the city. And she looks stylish doing it on her pink Vespa!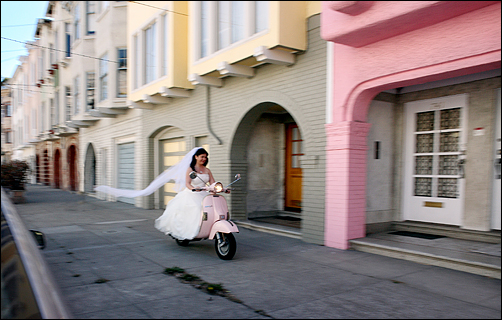 When Tricia told us about her cute doggie Anjou we just had to take him with us! Look at that face - isn't he adorable?

This is one of my favorite photos. I love how the fog is covering the Golden Gate while there's a spotlight of sunshine on Tricia and Anjou.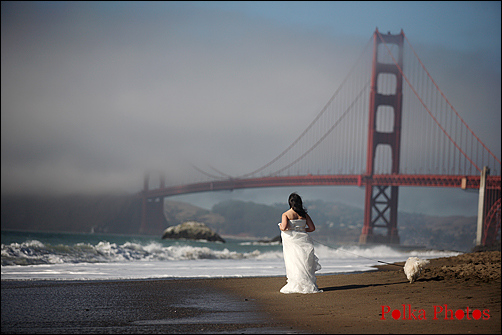 The gorgeous bride strikes a pose.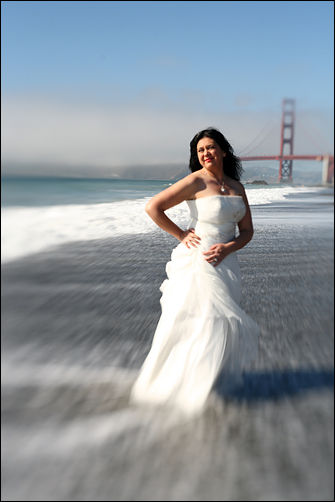 Tricia is a modern day Venus emerging from the water.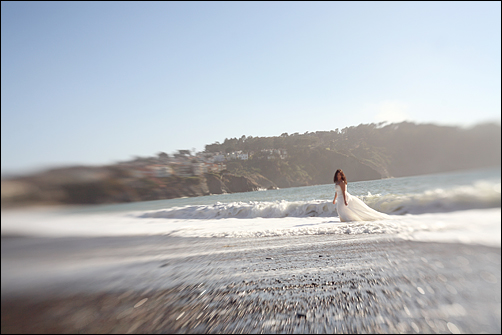 Thank you to both Tonie and Tricia - the most adventurous brides in San Francisco! You were so much fun to photograph!

Stay tuned for photos from a cute couple in San Jose.

Labels: portraits, San Francisco

---