Beach Wedding
Hermosa Beach, California
Last weekend I had the pleasure of second shooting for the awesome
Mark Harrelson
. His clients Rob & Michelle are a super cool couple. I had so much fun photographing their romantic beach wedding held on the fourth anniversary of their first date.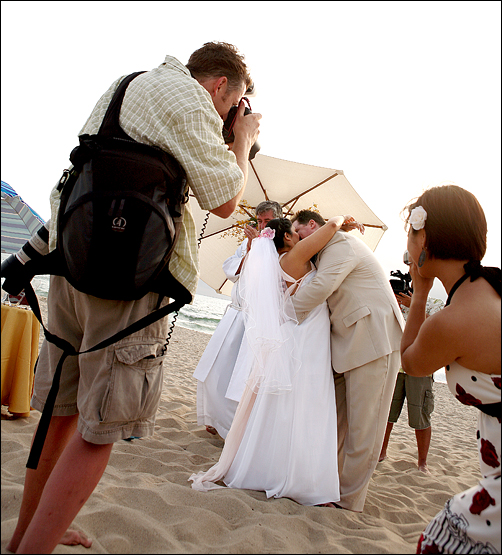 I usually photograph the bride getting ready so it was fun to switch it around and start at the groom's place. It was hot inside and Rob stayed cool surfing in front of the fan.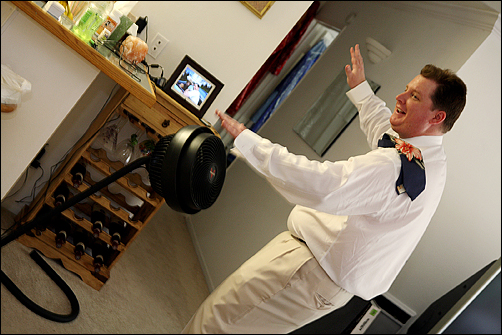 I followed the guys to Hermosa Beach. As Michelle finishes getting ready, Rob anxiously waits.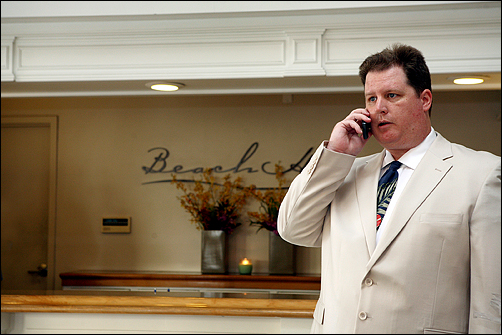 Their ceremony was on the beach right in front of the gorgeous
Beach House
hotel. Guests were given cute beach towels personalized with the couple's names, wedding location and date.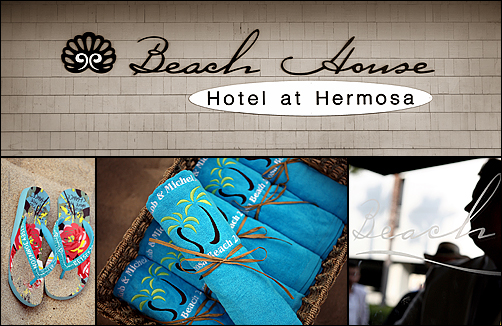 Michelle touches up her make-up.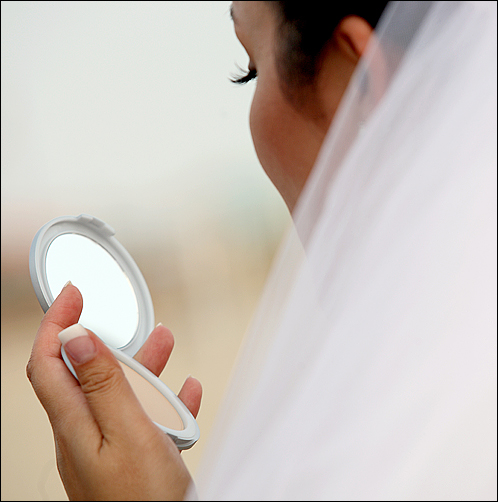 Jim, the father of the bride, walks her down the aisle. And yes, both are wearing sandals.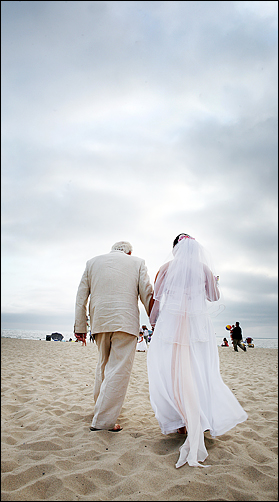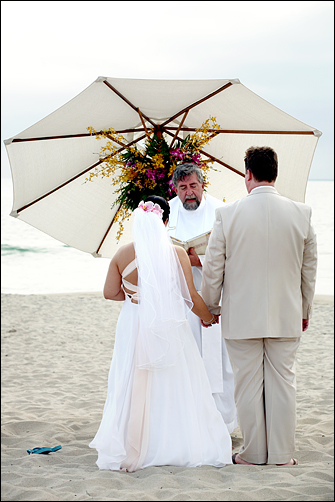 I love the way Rob and Michelle look at each other.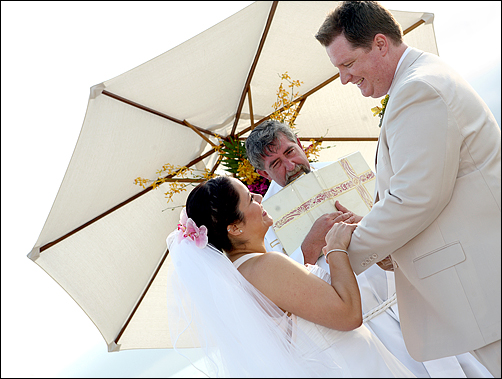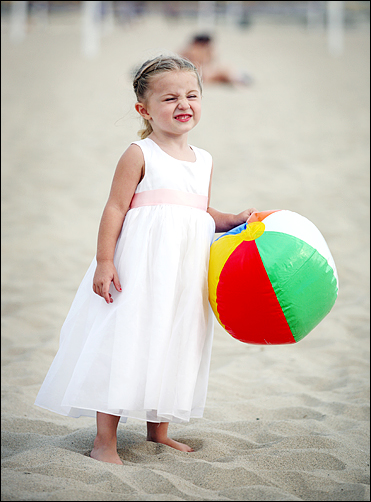 Michelle sliding the ring on Rob's finger.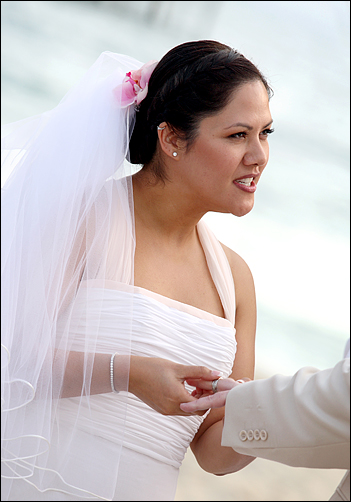 The priest blesses the newlyweds as the sun starts to set on the water.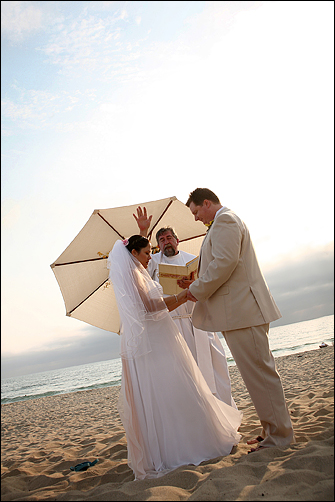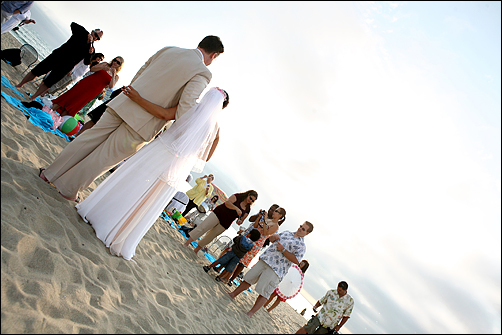 The new Mrs. gets a big hug from her father-in-law.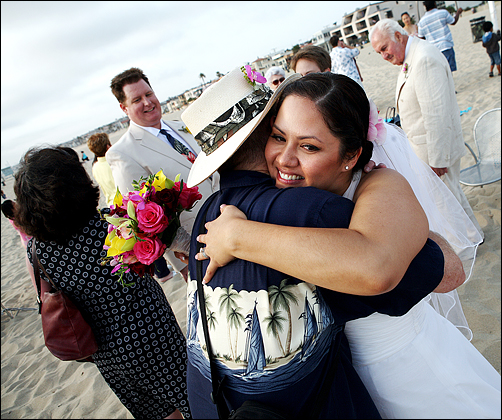 The newlyweds walk back to the strand and start walking towards the pier...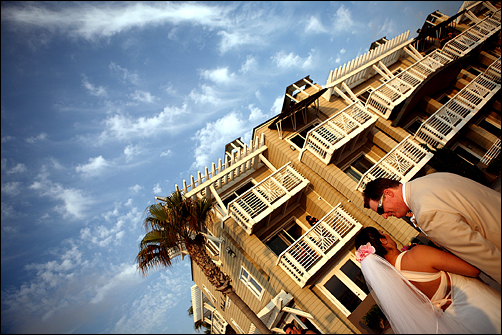 ... passing by popular Hermosa Beach hangouts.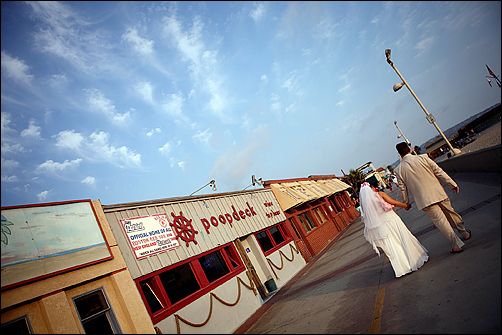 Rob and Michelle's first date was at
Club Sushi
, where they chose to have their first dinner as a married couple.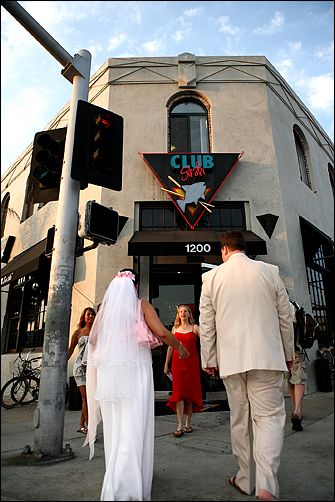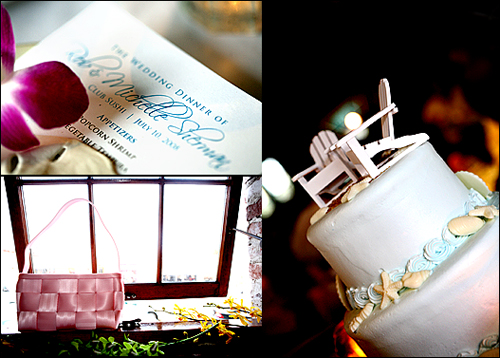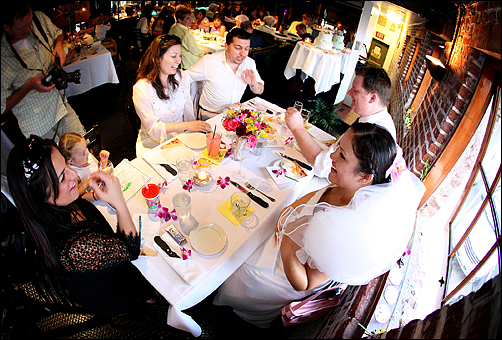 This is one of my favorite moments of the night. Michelle steals a kiss from Rob without noticing I'm there.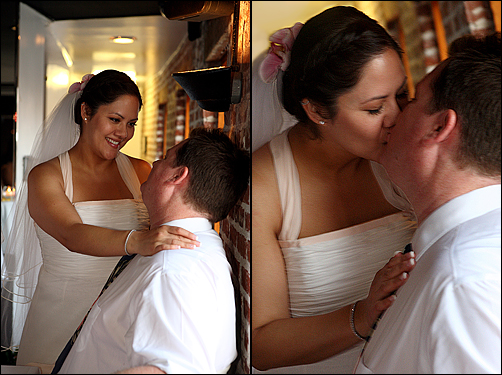 Congratulations Rob and Michelle! Many thanks to Mark for letting me second-shoot.
Labels: beach, Hermosa Beach, intimate wedding, wedding

---