I Left My Heart In...
San Francisco! Michael and I drove up to Frisco for an engagement portrait session with Phuong and Joe, which was more like a tour of the top ten things to see in San Fran. We had so much fun spending a whole afternoon with them and can't wait for their wedding in October. Here are some of the highlights: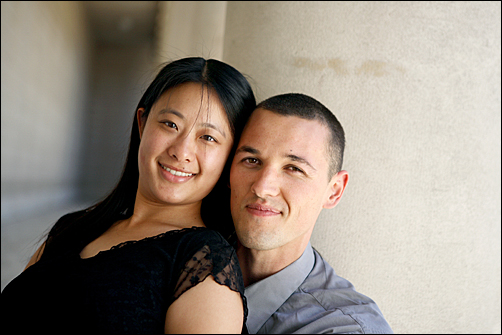 We started out at the
Legion of Honor
with its gorgeous columns.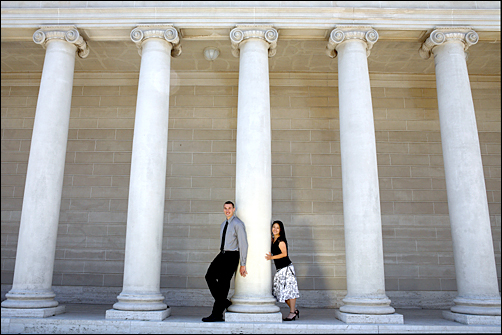 The Legion of Honor sits on top of a hill with views of the city, the ocean and the
Golden Gate Bridge
.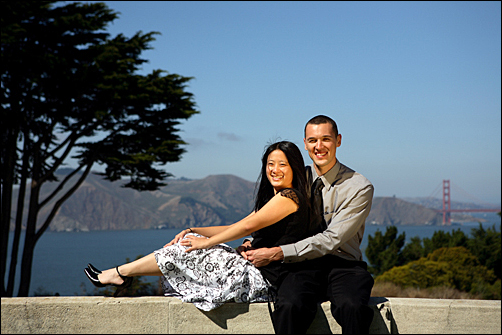 From there we drove to
Golden Gate Park
, where many scenes from the movie The Wedding Planner were shot.
I had fun playing with the rays of sun peering through the trees.
We passed on the Japanese Tea Garden - too busy - but stopped in front of a set of huge wooden doors to get these shots.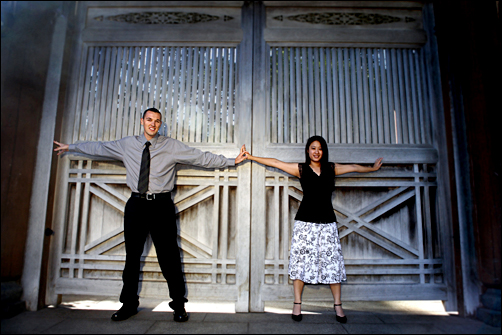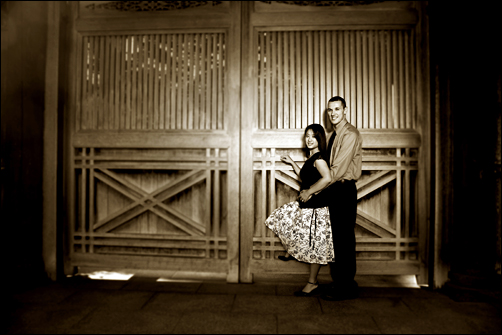 Next stop was the
Palace of Fine Arts
with even taller columns than the Legion. The light was beautiful.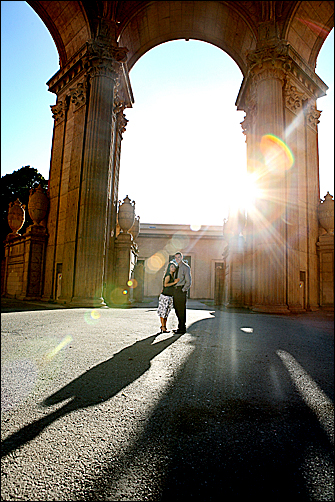 We took advantage of the last minutes before sunset with a portrait on
Baker Beach
with the iconic Golden Gate Bridge in the background.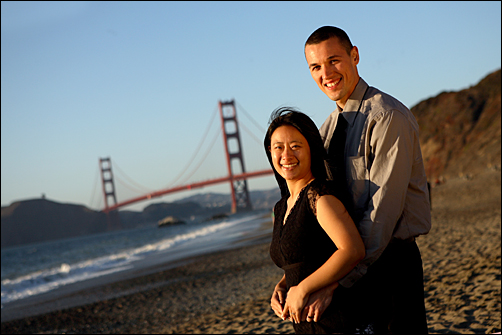 Then we took some less serious photos.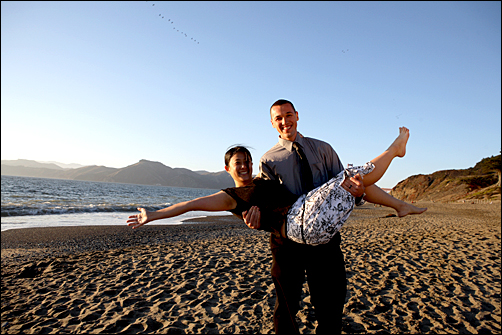 And we ended the day on a romantic note on the other side of the bridge.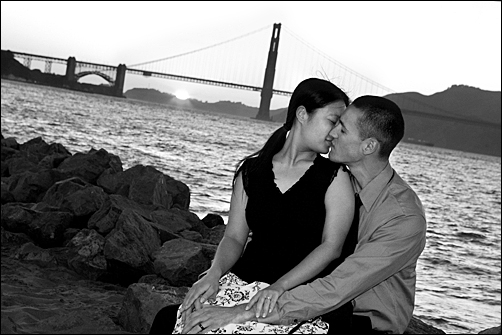 Phuong left her heart in San Francisco, too. Not sure exactly how my camera captured it, but this "heart" was made by the sunset reflecting on my lens - no effects were added in Photoshop.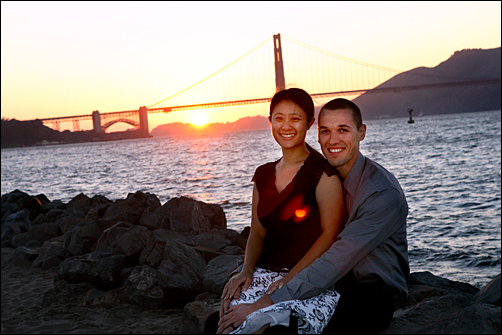 Thank you Joe for driving and Phuong for navigating down the one-ways and closed streets. We had a blast with you guys!
Labels: California, engagement, San Francisco

---